Since 2014, the Industry Department has been organising the Focus on initiative, under which a group of professionals from a country, region or territory come to the San Sebastian Festival to expand their network of professional contacts and participate in the Industry activities.
This year, thanks to the collaboration of the Georgian National Film Center, ten producers from Georgia will have the possibility of finding partners for their projects in San Sebastian and of increasing their co-production opportunities with other European and Latin American regions and countries.
Georgia also runs an incentive programme for the audiovisual industry offering a cash refund of 20-25% on the expenditure made in the country.
Georgia is a country with a consolidated film industry. Proof of this is the success of Dasatskisi / Beginning, by Dea Kulumbegashvili, which competed at the last edition of San Sebastian Festival in the Official Selection and carried off four awards, including the Golden Shell for Best Film.
In 2021, Georgia will also be present at WIP Europe producing Davit Pirtskhalava's film A Long Break and co-producing Oksana Bychkova's Nina.
This initiative was launched in 2014 with the Focus on Canada, thanks to the collaboration with Telefilm Canada, the territory which once again featured in the 2015 edition given its success. In 2016, in collaboration with the Danish, Icelandic and Norwegian film institutes, the Focus on Nordic Glocal took place, while in 2018 it was dedicated to the Baltic countries. In the 2019 edition, thanks to the collaboration of the Polish Film Institute, the Focus on concentrated on Poland.


---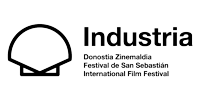 With the support of​