Javier Bardem, Jessica Chastain, Marion Cotillard, Penélope Cruz, Johnny Depp, Emmanuelle Devos, Dolores Fonzi, Charlotte Gainsbourg, Louis Garrel, Vincent Lindon, Noémie Merlant, Clarke Peters, Raphael, Simon Rex, Stanley Tucci and María Valverde have confirmed their presence at San Sebastian Festival's 69th edition
Visiting the city to present their films are moviemakers Sean Baker, Laurent Cantet, Julia Ducournau, Xavier Giannoli, Lucile Hadzihalilovic, Ryusuke Hamaguchi, Radu Jude, Kira Kovalenko, Joachim Lafosse, Gaspar Noé, Todd Haynes, Carlos Saura, Céline Sciamma and Claire Simon, among many others
A long list of actors, moviemakers, producers and screenwriters have confirmed their presence in San Sebastian to present their films at the Festival's 69th edition. As well as the two Donostia Awards, Marion Cotillard and Johnny Depp, the Festival will be attended by the actors Javier Bardem (El buen patrón / The Good Boss, Official Selection), Jessica Chastain (The Eyes of Tammy Faye, Official Selection), Penélope Cruz (Competencia Oficial / Official Competition, Perlak), Emmanuelle Devos (Vous ne désirez que moi, Official Selection), Dolores Fonzi and María Valverde (Distancia de rescate / Fever Dream, Official Selection), Charlotte Gainsbourg (Jane by Charlotte, Perlak), Louis Garrel (La Croisade / The Crusade, Perlak), Vincent Lindon (Enquête sur un Scandale d'Etat/ Undercover [Official Selection] and Titane [Perlak]), Noémie Merlant (Mi iubita, mon amour, Zabaltegi-Tabakalera) and Clarke Peters and Stanley Tucci (La Fortuna, Official Selection), among many others.
In addition, some of contemporary cinema's biggest names will travel to San Sebastian to present their films, such as Official Selection filmmakers Laurent Cantet (Arthur Rambo), Lucile Hadzihalilovic (Earwig) and Claire Simon (Vous ne désirez que moi / I Want to Talk About Duras). Regarding the films selected for Perlak, those travelling to San Sebastian are Palme d'Or winner Julia Ducournau (Titane) who, as well as Vincent Lindon, will also be accompanied by the leading actress, Agathe Rousselle; the director of Carol, Todd Haynes, who will present The Velvet Underground; the director of The Florida Project, Sean Baker, who will do the same with Red Rocket, accompanied by the actor Simon Rex; Charlotte Gainsbourg to introduce the movie tribute to her mother (Jane by Charlotte); the actress Virginie Efira, representing the film Benedetta; Louis Garrel and Joseph Engel for La Croisade / The Crusade); the director Xavier Giannoli and the actor Benjamin Voisin to accompany Les illusions perdues / Lost Illusions; the maker of Les Intranquilles / The Restless, Joachim Lafosse (Silver Shell in 2015), will travel accompanied by the starring couple, Damien Bonnard and Leïla Bekhti; and Céline Sciamma who, as well as presenting Petite Maman, will give a masterclass in Nest. Despite the mobility problems caused by the pandemic, Asia will also have its representation in the shape of the Japanese director Ryusuke Hamaguchi, who will participate in Perlak twofold (Guzen to Sozo / Wheel of Fortune and Fantasy and Drive My Car).
San Sebastián will receive the visit of famous filmmakers selected for the Zabaltegi-Tabakalera section, such as Gaspar Noé (Vortex), accompanied by the actress Françoise Lebrun; Radu Jude (Babardeală cu bucluc sau porno balamuc / Bad Luck Banging or Loony Porn); Jean-Gabriel Périot (Retour à Reims (Fragments)/ Returning to Reims (Fragments); and Peter Kerekes (Cenzorka / 107 mothers). Also attending are young women directors worthy of note for their first or second films, like Tea Lindeburg (Du som er i himlen / As in Heaven, Official Selection); Alina Grigore (Crai nou / Blue Moon, Official Selection; Laura Wandel (Un Monde / Playground, Zabaltegi-Tabakalera), recipient of the FIPRESCI Prize in Un Certain Regard at the Festival de Cannes, who will give a masterclass in Nest; Florence Miailhe (La Traversée / The Crossing, Zabaltegi-Tabakalera); and Kira Kovalenko (Razzhimaya kulaki / Unclenching the Fists, Zabaltegi-Tabakalera).


Spanish and Latin American Cinema
As usual, the Spanish and Latin American film industries will have extensive representation. In the Official Selection, Carlos Saura will present the opening short film of the Festival's 69th edition, Rosa Rosae. La Guerra Civil (Rosa Rosae. A Spanish Civil War Elegy); Icíar Bollaín will present Maixabel together with the screenwriter Isa Campo and the actors Blanca Portillo, Luis Tosar (Silver Shell in 2003), María Cerezuela and Urko Olazabal; the director and lead actor of El buen patrón / The Good Boss, Fernando León de Aranoa (Golden Shell in 1998 and Silver Shell in 2002) and Javier Bardem (Silver Shell in 1994), will make their way to San Sebastian with Celso Bugallo, Tarik Rmili and Manolo Solo and the debuting actor Almudena Amor, who also stars in La abuela alongside Vera Valdez. Amor and Valdez will be accompanied in San Sebastian by the director Paco Plaza and the filmmaker Carlos Vermut. Jonás Trueba (Quién lo impide / Who's Stopping us) will travel with its cast (Candela Recio, Pablo Hoyos, Silvio Aguilar, Pablo Gavira, Claudia Navarro, Rony-Michelle Pinzaru, Marta Casado and Javier Sánchez), as will Alejandro Amenábar (La Fortuna), escorted by Stanley Tucci, Clarke Peters (The Wire), Ana Polvorosa, Álvaro Mel, T'Nia Miller and Karra Elejalde. La hija / The Daughter will be represented by its director, Manuel Martín Cuenca, and its starring trio (Javier Gutiérrez, Patricia López Arnaiz and Irene Virgüez). Finally, Daniel Monzón (Las leyes de la frontera) will close the Festival in the company of actors Marcos Ruiz, Chechu Salgado and Begoña Vargas.
The two RTVE Galas will bring to San Sebastian the team of Mediterráneo, consisting of actors Eduard Fernández (Silver Shell 2016), Anna Castillo, Dani Rovira and Sergi López, and the activist Òscar Camps, as well as the cast of Érase una vez Euskadi / Once Upon a Time in Euskadi, featuring the actress Marian Álvarez (Silver Shell in 2013) and the actor Arón Piper (Élite).
For Josefina / Josephine, the film selected for New Directors, actors Roberto Álamo and Emma Suárez will accompany the director Javier Marco and the screenwriter Belén Sánchez Arévalo. The Made in Spain section too will have extensive representation: among those travelling to San Sebastian are the directors Agustí Villaronga (El ventre del mar / The Belly of the Sea); Javier Espada (Buñuel, un cineasta surrealista), accompanied by Ángela Molina; Ainhoa Rodríguez (Destello bravío); Javier Tolentino (Un blues per a Teheran / Teheran Blues); Júlia de Paz (Ama) together with its leading lady, Tamara Casellas; Ezekiel Montes and the actors Antonio Dechent and Elena Martínez (Hombre muerto no sabe vivir); Adrián Silvestre (Sedimentos), and Luis López Carrasco (El año del descubrimiento / The Year of the Discovery).
Testifying to the relationship between cinema and music is the presence of Raphael (Raphaelismo, Movistar Gala); the group Vetusta Morla, composers of the soundtrack for La hija (The Daughter, Official Selection); Evaristo Páramos, together with La Polla Records bass player Abel Murua, (No somos nada, Zinemira), and the members of the band Belako (Pandemic Tour 2020 Belako, Zinemira).
Travelling to represent Competencia Oficial (Perlak) are its directors, the Argentinians Gaston Duprat and Mariano Cohn, accompanied by the actors Penélope Cruz and Oscar Martínez. The Peruvian director Claudia Llosa will travel accompanied by the two lead characters in Distancia de rescate / Fever Dream (Official Selection), María Valverde and Dolores Fonzi. And Inés Barrionuevo (Camila saldrá esta noche, Official Selection) will do the same with actresses Maite Valero and Nina Dziembrowski. Kiro Russo will also visit the Festival with his movie El gran movimiento (Zabaltegi-Tabakalera) as well as in his capacity of Nest alumnus to participate in the podcast for the meeting's 20th anniversary.
The Horizontes Latinos section will bring to San Sebastian directors Alonso Ruiz Palacios (Una película de policías / A Cop Movie), Tatiana Huezo (Noche de fuego / Prayers for the Stolen), Maximiliano Schonfeld (Jesús López), Paz Fábrega (Aurora), Andreas Fontana (Azor), Manuel Nieto together with Justina Bustos (El empleado y el patrón / The Employer and the Employee), Madiano Marcheti (Madalena), Simón Mesa (Amparo) and Lorenzo Vigas (La caja / The Box).
Furthermore, in connection with the Klasikoak section and with the Festival's tribute to Bertrand Tavernier, the Director of the Festival de Cannes and the Festival Lumière in Lyon, Thierry Frémaux, executor of the French moviemaker, will present the screening of Ça commence aujourd'hui (It all Starts Today), winner of the Audience Award in San Sebastian in 1999.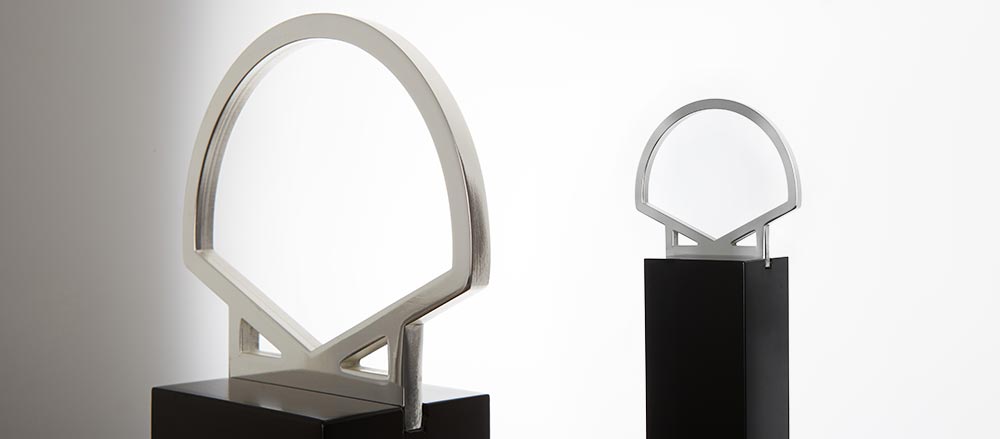 Juries
The Official Selection Jury will be chaired by the director Dea Kulumbegashvili (Georgia), winner of four official awards last year for her debut film, Dasatskisi / Beginning, including the Golden Shell for Best Film, the Silver Shell for Best Director and the Jury Prize for Best Screenplay. Kulumbegashvili will be accompanied in the deliberations by the actress Susi Sánchez (Spain), the filmmakers and screenwriters Maite Alberdi (Chile) and Audrey Diwan (Lebanon-France) and the North American producer Ted Hope.


Official Jury
Dea Kulumbegashvili, director and screenwriter, Georgia (PRESIDENT)
Maite Alberdi, director and screenwriter, Chile
Audrey Diwan, screenwriter and director, Lebanon-France
Susi Sánchez, actress, Spain
Ted Hope, producer, USA

Jury Kutxabank-New Directors Award
Mary Burke, film and television producer, United Kingdom (PRESIDENT)
Irene Escolar, actress, Spain
Suzanne Lindon, director and actress, France

Jury Horizonte Latinos
María Zamora, producer, Spain (PRESIDENT)
Lila Avilés, director and actress, Mexico
Luciano Monteagudo, film critic, Argentina

Jury Zabaltegi-Tabakalera Award
Sergio Oksman, filmmaker, Brazil (PRESIDENT)
Miriam Heard, screenwriter and actress, Wales, UK
Elena López Riera, director, Spain

Jury Irizar Award
Aitor Arregi, director and screenwriter, Oñati, Gipuzkoa, Spain (PRESIDENT)
Arantzazu Calleja, music composer. Bilbao, Spain
Edurne Portela, writer, Santurtzi, Bizkaia, Spain

Jury Nest Award
Isabel Peña, screenwriter, Spain (PRESIDENT)
Jorge Cantos, director, Spain
David Pinheiro Vicente, director, Portugal
Elsa Rosengren, director, Germany

Jury Europe-Latin America Co-Production Forum Award
Eva Morsch Kihn, programmer and coordinator of Arcalt - Cinélatino Rencontres De Toulouse, France
Pamela Bienzobas, film programmer and critic, Chile-France
Marisa Fernández Armenteros, producer, Spain