Delegates
The delegates represent the Festival in their respective territories and act as intermediaries with the film industry of their countries.
---
DANIEL AGUILAR
JAPAN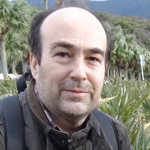 Born in Madrid (Spain) in 1966. Spanish translator, writer and film critic. Living in Japan from 1992. He began to write film critics in several magazines when he still was living in Spain. Once in Japan, he collaborates frequently with Spanish Film Festivals in order to coordinate Japanese film retrospectives and as interpreter of Japanese filmmakers. He has translated from Japanese to Spanish the authors Namboku Tsuruya, Osamu Dazai, Kyusaku Yumeno, Juzo Unno and Rampo Edogawa. Also he has appeared as a character actor in eight Japanese movies. He co-wrote many books about Cinema, Japanese Fantastic & Horror movies (2001), Yakuza cinema (2005), Japanese Ero-gro & Pink Cinema (2005), Shinya Tsukamoto, poetry and guerrilla in the movies (2007), Japanese Film Noir (2008), Paul Naschy – The king of European bad taste movies (2009), Nagisa Oshima (2014), and Japanese new independent cinema (2015), amongst others. He is the sole author of the essay Supernatural Japan – Whispers from the other Riverside (2013).
---
ROBERTO CUETO
CENTRAL AND EASTERN EUROPE / SOUTH KOREA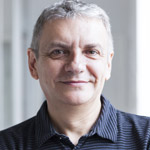 Roberto Cueto obtained his degree in Spanish Philology at the Complutense University in Madrid. A member of the San Sebastian Festival Selection Committee, he is also an associate professor of Audiovisual Communication at the Carlos III University. He was formerly coordinator of the Cinematheque programme at the Matadero cultural centre in Madrid. He has given classes, courses and seminars at the Madrid Film School (ECAM) and at numerous Spanish universities. He has written several books and has collaborated with articles in various collective books on different cinematic subjects, including Asian cinema. As well as numerous articles, he coordinated the special volume on New Korean Cinema for the Nosferatu magazine and contributed to the book Seoul Express: The Renovation of Korean Cinema, published by the Las Palmas Film Festival. He was the advisor and editor of texts at the Korean Cinema-Arco 2007 season as part of the ARCO Contemporary Art Fair, and was named Korean Culture Supporter 2016 by the Korean Cultural Centre in Spain, with which he regularly collaborates. He has also collaborated in different activities with the Polish Cultural Institute and the Romanian Cultural Institute.
---
CHENG-SIM LIM
USA/ASIA (EASTERN)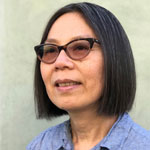 Cheng-Sim Lim is the Artistic Director of China Onscreen | Biennial, a multi-city showcase of Chinese film and media arts for American audiences. She was formerly the Co-Head of programming at the UCLA Film & Television Archive (Los Angeles). Her curatorial work over 20 years – including the critically acclaimed two-part retrospective, "Heroic Grace: The Chinese Martial Arts Film" (2003, 2006) – has helped to build audiences and appreciation in the United States for filmmakers and video artists from Asia, the Middle East and Latin America. Lim has guest curated for the Getty Research Institute (Los Angeles) and Museum of the Moving Image (New York), among others. Her own video work has been presented on American public television and at museums such as the Museum of Modern Art (New York) and the Freer and Sackler Galleries of the Smithsonian Institution (Washington DC).
---
ALEX MASSON
FRANCE/BELGIUM/CANADA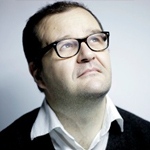 He is film critic for French media (Les Inrockuptibles, Premiere, Brazil, Standard, Radio Nova…) since 1990. Co-created Extreme Cinéma, festival dedicated to un-mainstream movies (Cinémathèque de Toulouse, since 1998). Member of Cannes Critic's week selection committee from 2008 to 2010. Author of L'autre cinéma Belge/Belgian Cinema from Flanders, a collection of interviews with young Belgians directors. He works as a delegate for San Sebastian Film Festival since 2008.
---
WENDY MITCHELL
NORDICS / UK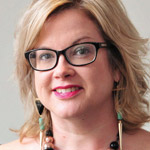 Wendy Mitchell worked on staff at Screen International for nine years, including two as editor in chief, and continues to write for Screen as a contributing editor and the Nordic correspondent. In addition, she is the editor of the European Film Academy's Close-up magazine. She is also a consultant for the Zurich Film Festival and Zurich Summit, Connext by Flanders Image, Goteborg's Nordic Film Market and TV Drama Vision, and CPH:DOX. She has hosted talks and panels at festivals including Cannes, Berlin, Toronto, London, Locarno, Karlovy Vary, Sundance London and Rotterdam. In the US, she previously worked on staff at Entertainment Weekly, indieWIRE, Time Inc and Rolling Stone. Her website is filmwendy.com
---
MIKEL OLACIREGUI
USA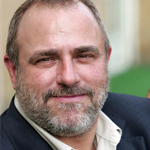 Graduate in Business Studies from Deusto University (Donostia Campus) in 1978. A film enthusiast by vocation, Mikel Olaciregui has been professionally related to the audio-visual medium since 1986 when he started working as a producer with the Basque ETB channel. While with the ETB he held different positions within the Production Department, until, in 1988, he was appointed Delegate Director at the newly opened Miramón Production Centre. He was the ETB Programme Manager from 1990. During this time he increased his relationship with the film world, joining the Commission for the granting of Basque Government subsidies to film production, and becoming a member of the Board of Directors of Euskal Media, a Company created by the Basque Government to deal with subjects related to audio-visual promotion. His relationship with the Festival began in 1986, as the producer of Euskal Telebista's (ETB) special programmes on the event, and which peaked in 1987 and 1988, during which time ETB2 offered a Festival coverage of over ten hours a day. He joined the Festival in 1993 as Manager and was named Deputy Director of the Festival in 1999. In January 2001 he becomes director of the Festival until 2011, when he becomes management collaborator for USA, with the new management team.
---
BÉRENICE REYNAUD
USA/ASIA (EASTERN)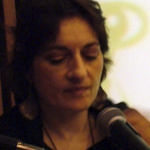 Author of Nouvelles Chines, nouveaux cinémas (Paris, 1999) and Hou Hsiao-hsien's A City of Sadness (London, 2002). She has written extensively on Chinese cinema and video, US independent/experimental cinema, queer cinema and cinema by women for Sight & Sound (UK), Film Comment (USA), Cinema Scope (Canada), Senses of Cinema (Australia), Cahiers du cinéma, Le Monde diplomatique, Libération (France), Meteor, Springerin (Austria) and Nosferatu (Spain) among others. A Delegate for the San Sebastian International Film Festival (Spain) since 1993, she has also curated film/video series for the Galerie Nationale du Jeu de Paume (Paris), the Museum of Modern Art (New York), and the UCLA Film & Television Archive (Los Angeles), and is Co-Curator for the film series at the Roy and Edna Disney/CalArts Theater (Los Angeles). Reynaud teaches at the California Institute of the Arts.
---
JAVIER MARTÍN
LATIN AMERICA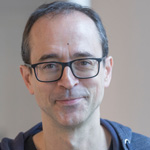 Javier Martin (Valladolid, 1970)
B.S. in Economics. He moved to Paris in 1995, working for the French distribution company Colifilms Distribution and for the production company Albares Productions. Between 2002 and 2019 he worked on programming at the Forum des images, a film institution subsidised by the City of Paris. Meanwhile he worked as a delegate for Latin America for the Cannes Quinzaine des Réalisateurs from 2006 until 2011, and for the Berlinale from 2013 until 2019. He was a member of the Quinzaine des Réalisateurs selection committee from 2010 to 2011 and of the Cinéma du Réel from 2014 until 2018. Today he is a delegate of the Marrakech Festival and programmer of the BIFF – Bogotá International Film Festival.
Connected for years to the San Sebastian Festival, he coordinated the International Film School Meetings from 2005 to 2007. Since 2014 he has been an expert assessor of the Europe-Latin America Co-production Forum. In 2019 he sat on the Ikusmira Berriak committee of experts and he has participated as a professor in the Elías Querejeta Zine Eskola.
---
ANNINA WETTSTEIN
GERMANY / AUSTRIA / SWITZERLAND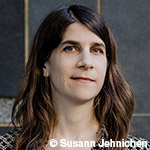 Film programmer, born in St. Gallen (Switzerland) in 1977, she lives in Zurich and Berlin. She has worked for several film festivals as a member of the selection committee, curator and head of the programming department. Currently she is a programmer of Rotterdam International Film Festival IFFR, where she supervises the selection of feature films from German speaking and Scandinavian countries (including Finland and Iceland). Further, she's a scientific associate at the film section of the Swiss Federal Office of Culture. From 2018-2021 she has been a member of the selection committee of the International Leipzig Festival for Documentary and Animated Film. She has been a researcher on several movie projects and has sat on the jury of numerous film festivals and of one funding commission. She has a master's degree in Social Anthropology, French Literature and Management from Zurich University and is a member of the Swiss Film Academy.
---