Proyecta
Proyecta is a presentation of projects looking for international partners, co-producers and sales agents. This initiative, created in 2018 to promote co-productions in Latin America and with Europe, is organized jointly by Ventana Sur, Marché du Film and San Sebastian Film Festival.
In 2021, sixteen projects in development stage will be presented in the frame of Ventana Sur, Buenos Aires.
The selection is made up of eleven projects from Latin America and five from Europe, selected by Paulo Roberto de Carvalho, Javier Martín and Clara Massot; it also includes one Ecuadorian project resulting from the EAVE Puentes-Europe/Latin America Co-production Workshop, one from Brasil CineMundi, and a Spanish one from the tenth San Sebastian Europe-Latin America Co-Production Forum.
---
A Terra Gasta / The Waste Land
Country(ies) of production:
Brazil
Production:
Katásia Filmes
---
Alfredo Larón
Benjamin Mirguet (France)
Country(ies) of production:
Germany - France - Ecuador
Production:
Rohfilm Productions
---
Bir Ihtimal Daha Var / Another Possibility
Country(ies) of production:
Turkey - Germany
---
Diamante / Diamond
Country(ies) of production:
Bolivia - Argentina
Production:
Empatía Cinema
---
El futuro no nos ha cambiado / The Future Hasn't Changed Us
Country(ies) of production:
Spain - Portugal
Production:
El Viaje Films
---
Fantasmas de Invierno / Winter's Ghosts
Gabriela Vidal (Argentina)
Country(ies) of production:
Argentina - Peru
Production:
Gualicho Cine
---
Gemelos celestiales / Celestial Twins
Country(ies) of production:
Chile - Netherlands
Production:
Quijote Films
---
Iluminada
Nicolas Rincón (Colombia)
Country(ies) of production:
Colombia - Belgium - France
Production:
Medio de contención producciones
---
La quinta / The Cottage
Silvina Schnicer (Argentina)
Country(ies) of production:
Argentina - Chile
---
La raza de los ligeros / The Swift Ones
Paola Buontempo (Argentina)
Country(ies) of production:
Argentina
---
Lejos de los árboles / Far from Trees
Country(ies) of production:
Spain - Peru
Production:
Allegra Films
---
Si no ardemos, cómo iluminar la noche / If We Don't Burn, How Do We Light Up The Night
Country(ies) of production:
Costa Rica - Mexico - France
Production:
Noche Negra Producciones
---
Taturana
Country(ies) of production:
Bolivia
---
EUROPE-LATIN AMERICA CO-PRODUCTION FORUM – SAN SEBASTIAN FESTIVAL
Camionero
Francisco Marise (Argentina)
Country(ies) of production:
Spain - Argentina - France - Germany
---
EAVE PUENTES-EUROPE / LATIN AMERICA CO-PRODUCTION WORKSHOP
Loretta Young y los monstruos / Loretta Young and the Monsters
Country(ies) of production:
Ecuador - Chile - Norway
---
O Segredo de Sikán / The Secret of Sikán
Country(ies) of production:
Brazil
Production:
Carapiá Filmes
---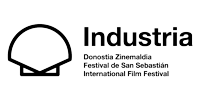 Organisers